Realization:
Organizational results +
human well-being
Practical, engaging, and solid approaches to building organizational change capability and advancing human well-being.
The Change Academy
Online courses for change leaders and practitioners—short, sweet, and easy to apply. Topics include change execution, consulting skills, and human energy management.
Custom-tailored workshops and presentations for leaders and change practitioners including Leading with Energy, Building Resilient Organizations and Human Energy Sustainability.
Ongoing projects with organizations, educational institutions, and others to expand our knowledge and share insights and information through articles, blogs, podcasts, and books.
Looking for an engaging, upbeat, speaker to help you build resilience and change capability? Take a look at Linda Hoopes in action!
"Linda brings both high energy and subject matter expertise to her presentation. Our audience was fully engaged and involved with her discussion and the quality of her handouts were top notch."
"Linda's Prosilience presentation was an insightful introduction to the concepts from her book, which helped me and my organization reframe our thinking of challenges — big and small — and how we manage them. Linda is an engaging and fun speaker with a mastery of her material."
Subscribe
Nourish your thinking on resilience, change, and well-being! Linda's newsletters are thought-provoking and informative.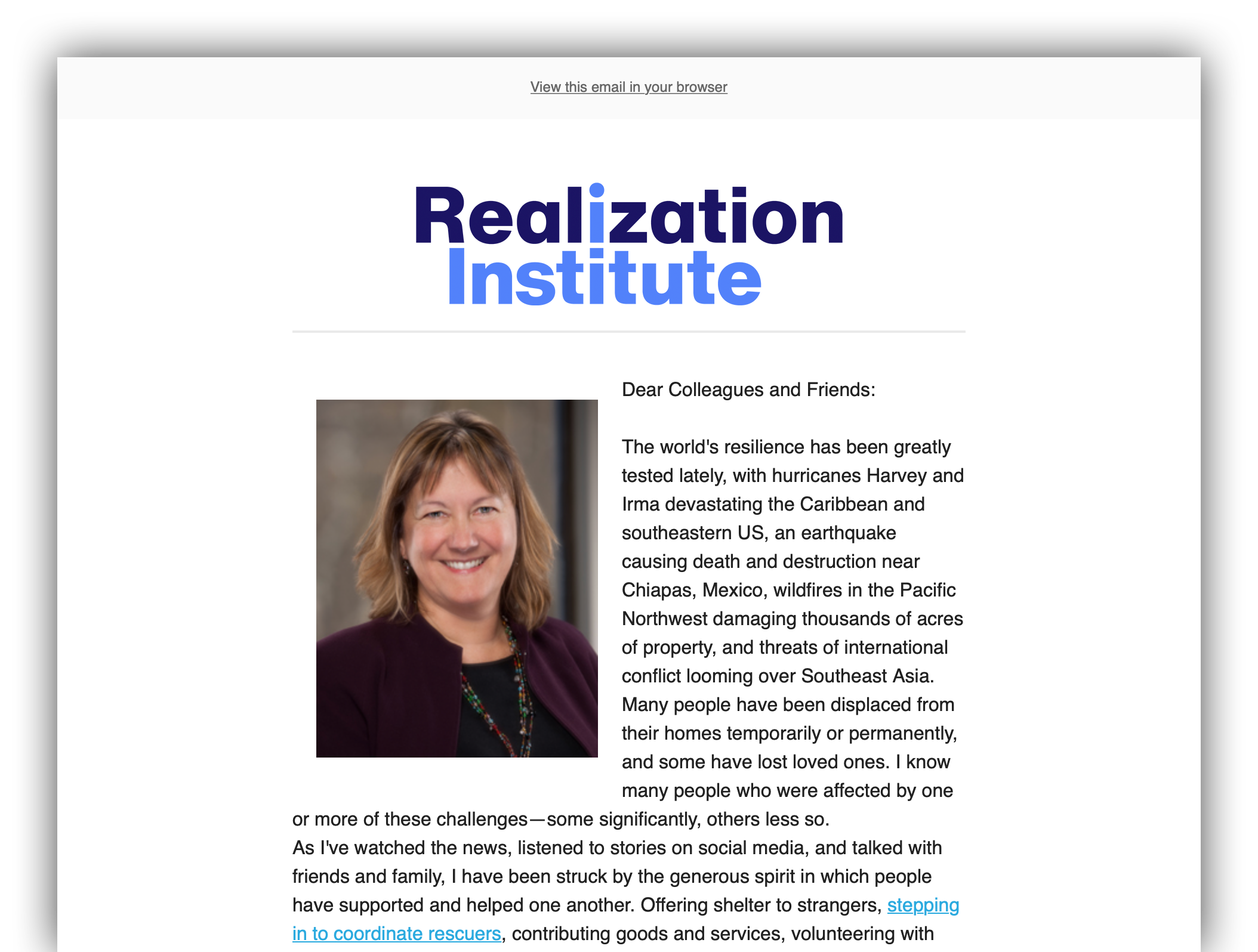 Here's how to reach us if you want more information, have a question, or would like to set up a time to talk.